There are many ways to make money online. In this article, we will focus primarily on how to make money blogging with WordPress using affiliate marketing.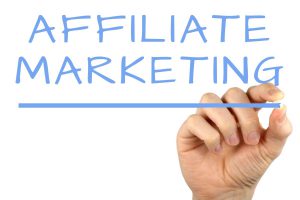 If you are new to affiliate marketing, you may wonder what is affiliate marketing. It is a type of online marketing where a company encourages consumers like you and me to help advertise and sell their products or services via our own informational websites. This can be done through a form of review or a blog referencing their products or services. That consumer (you or me) is called an affiliate. In return, that company shares a percentage of the sale when every time a product or service is sold by that affiliate (us) through our own websites. A percentage can range from 5% up to 50% commission.
This is not an overnight money making scheme. It requires dedication, time, and consistency on our part. The important part is to understand our self and what we are passionate about. Our passion and inspiration will help pull us through the rough and tough times. When we stick through it and not giving in to what we think is the madness of failure, the money possibilities are very rewarding.
Find your niche
A niche is a specific or distinct market of interest. An example of a niche is rock climbing for women over 40. Rock climbing can be a little broad so we narrowed it down to primary women over 40. That is totally a niche.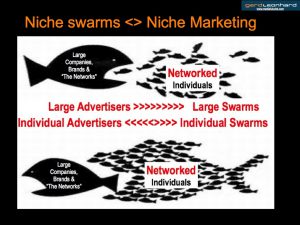 The primary reason why we want to choose a niche is to find something specific we want to share, teach, or exchange information and idea to the public. Our websites deliver information with value so that the reader will come back for more. We are in the information age where everything or anything is available on the internet freely. The narrower the topic the easier for you and I to write about with less competition. Otherwise, when it is too broad, it gets overwhelming and very competitive.
Choose something that you are passionate about such as a sport or a hobby. Something that is fun for you. I love to rock climb and stay in shape. I enjoy sharing Vietnamese food and culture with others. I love learning technology and the freedom of working from home.
To help you further understand a niche and how to choose one, here is an awesome article written by Kyle from Wealthy Affiliate that shares step by step instructions on Choosing a niche.
Find a Host for blogging with WordPress
WordPress is a free open source tool for creating websites. It is the most popular and simplest online blogging platform. Many famous bloggers, companies, and internet marketers use WordPress as their platform for creating websites. Even though WordPress is a free tool, the cost is in the service for hosting the website.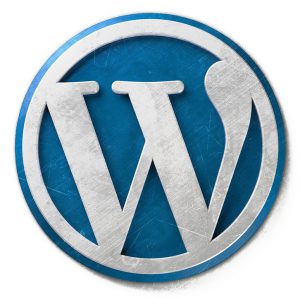 A host is a common computer term for a service provider with computer servers that stores your website and its digital contents. There are many hosting services available on the internet with a varying degree of services from free up to $300 per month. Choose the one that fits your needs such as money or time. Pay attention to a host provider that support WordPress with Linux platform.
As the demand rises, more and more hosting service providers offer support for WordPress. Through my own experience of hosting at different providers, I found Wealthy Affiliate to be one of the fastest and the best dedicated WordPress hosting provider.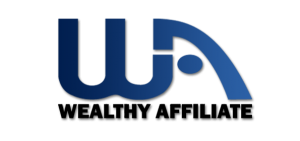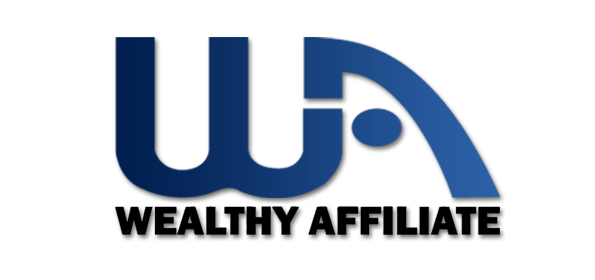 Not only does Wealthy Affiliate offer hosting service, they are the leading industry in sharing the techniques and steps of how to be come an affiliate marketer. Technical experience is not required to start. You are not on your own in re-inventing yourself. There are constant community support with experiences and successes in their own affiliate marketing adventure. What I totally love is that I can reach out to anyone includes the owners, Kyle and Carson, for questions and support.
Interested to learn more about Wealthy Affiliate?
==> Click here for my article on Wealthy Affiliate hosting Review – Is Making Passive Income for You?
Create a website
Once you found yourself a niche and a host for your website, get ready to dip into your creativity. It's fun time. Come up with a domain name for your website that represents you and your niche. A domain name is a unique name that consists of alphabetical or alphanumeric sequence. It usually follows by a popular suffix such as .com, .net, .org. It is used as an internet address to identify the location of your unique web pages. Do not spend hours and hours in coming up with a name. Make it simple. It is OK to make mistakes. You learn so much more from your mistakes. It is a stepping stone of learning to success.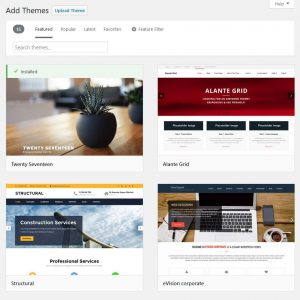 With any WordPress hosting plan, you will follow the directions of your hosting provider to install WordPress on your assigned server. Once WordPress is installed, choose a design that fits your niche. There are over 2,400 free WordPress designs with theme related structure. The theme can be for a specialty such as skiing, cooking, photography, traveling, and many more.
One thing I found working with most hosting providers requires time and patience in learning the technical details involved in setting up my website. Most of my time would be spending on the troubleshooting of why my website is not working the way I want it to work. Many hours spending and contacting technical support in resolving my issues. The more time I spend troubleshooting the less time I have to create and start making money.
Once again, Wealthy Affiliate comes to my rescue. They have the program that shares detailed instructions with step by step on how to set up your website and get you going in minutes. Wealthy Affiliate deals with the technical issues and I can focus on the creativity in getting my website started. Here is yet another awesome article on how to set up your own niche website in details with Wealthy Affiliate by Kyle. ==> Click here.
Also, the plus side is that you can try Wealthy Affiliate out for free to see if it works for you. There is no string attach. If you do not like it, you can cancel at any time with no money involved. There are so much more to setting up a website besides setting up a name, the design, and the layout. This article is barely touching the surface of setting up a website. Give Wealthy Affiliate a try for free trial and learn as much as you can. It is not only for beginners but technically inclined person as well. If you are an advance level of technical expertise, Wealthy Affiliate will boost you up to yet another level.
Write your Content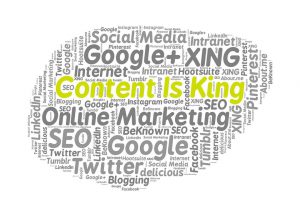 You are now ready for writing the content. This is where you will attract the readers to promote products and services for the passive income you have been craving for. The content of a blog is the key to your success. There are two aspects of creating great content:
Originality — You want it to be original, interesting, and of value to the readers. Not only the originality content attracts the readers, the search engine also looks for it. If you attract more readers, then the search engine ranks you higher.
Keywords Rich — You will want to satisfy the search engine with targeted keywords in thecontent. These keywords help you rank in the search engines. They need
to be relevant and make sense to your article. As you rank higher in the
search engine, you will be exposed to more
readers. However, be careful, the search engines are getting more sophisticated in their searches. Do not try to trick them with millions of inserted targeted keywords in one article. First of all your article will read awkwardly with very little flow to your sentences. Secondly, the search engine will label you as an article full of spam.
To do a keyword search for your content.

Wealthy Affiliate also offers keyword search tool. However, there are keyword search tools out there such as Jaaxy Keyword search that is available without having to be a Wealthy Affiliate member. This will be a great aide in finding the right keywords to have in your content.
When your article is ready, submit your content. Again there are so much more detailed steps involved in writing the content. You do not have to be an expert in writing to start. Take baby steps at a time and allow your brain to process and soak in what you have learned so far. For a more break down detailed instructions on writing contents, here is another excellent article written by Kyle from Wealthy Affiliate for generating content to help you get started ==> Click HERE!!!
Conclusion
There are many details in setting up, designing, and laying out your blogs to make passive income successfully. It is not a quick get rich scheme for sure. If you are a beginner, do not allow it to overwhelm and consume you. When you are overwhelmed, you will be useless. Break it into bite size steps and move forward at your pace.
Like anything else in life, be an affiliate marketer will require patience, tenacity, dedication and the willingness to learn outside your comfort zone in order for you to become successful. That is why it is so important to follow your passion. Your passion will keep you inspired to move further than someone's ideas or revelation.
I hope this article provide an inspiration to start your own online home-based business with affiliate marketing and also present ideas on what you need to do to get started. If you have any questions or feeling stuck at all, please feel free to leave them below. I would be happy to help out when I can.
Please follow and like us: