Now a day, owning your own business and especially an online business requires an online presence. Having a website is a big must or else people will not be able to find you. "The world becomes smaller with the internet" is such a cliche statement but it is so true. You can reach out to many more people all over the world now through the internet than you ever can twenty to thirty years ago. Almost everyone has some kind of WIFI access at any given time. So I hope you got my point… It's time to get a website if you do not own one already.
First you will need to find a web hosting service provider to host your website. This article will focus primarily on a hosting service provider called Wealthy Affiliate. It is a Wealthy Affiliate Hosting review.
What is a Hosting Service Provider?
A Hosting service provider is a business that provides the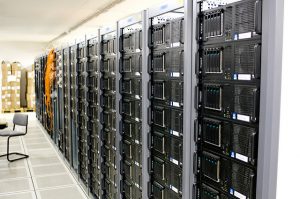 technology and services to store data on special computers called servers. I see hosting site as real estates where you store all your digital data that you can access at anytime and anywhere in the world. This data can be in different digital formats such as websites, pictures, music, or anything that is digital. Generally, we pay the hosting service provider for the digital space and their maintenance services such as hosting speed, emails, security, technical support, and many others.
The website and domain names rely on the hosting site to access the data. Once your website is set up, you then type in your website address or the domain name into the internet browser. The computer will then invisibly connected to your server through the internet. Your webpage will be delivered through the browser on your monitor screen.
If you do not have a domain name, most hosting service provider can help you to purchase one.
What Do I Look for in a Hosting Service Provider?
There are lots of hosting service providers available out there on the internet. I have experienced a handful of them including the free ones. The cost varies from free up to $300 / month. Yes, there are free hosting service providers out there but much fewer now than twenty years ago. There are special conditions to having free hosting services such as having to advertise the host provider banner on every page of your website and you are vulnerable to spam and hackers.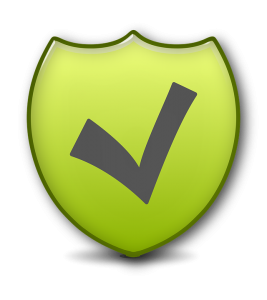 Based on my negative experiences, I no longer host my websites with the free hosting service provider or really cheap ones. The cheap ones can also nickel and dime you to death with additional security or services so in the end it is not as cheap as you have hoped.
Here are the criteria I look for in a Hosting Service Provider:
Little to no down time – this means the server is working flawlessly 24 hours a day and 365 days a year with very little glitch. When anyone access to the website, they should not see "Oops, the server is down, please visit us again in a few hours."
Excellent support – Quick response time is definitely a plus. As an entrepreneur, time is money so any time wasted on the phone is having money fly out the window. I prefer someone who speaks English that is easy to understand. With my experiences, some customer representatives had heavy accents that was hard to follow which was frustrating and time consuming.
Fast hosting speed and high bandwidth – The bandwidth is the amount of data that can be transferred at one time. The smaller the bandwidth the slower it will take your website to load.
Dedicated server for WordPress – I hosted at a hosting provider before without understanding the difference between a dedicated WordPress hosting server and regular hosting server. Of course I chose the regular hosting server which constantly gave me trouble and wasted a lot of my time trouble shooting the technical issues. I later found out that if I was to choose the dedicated WordPress hosting server my website would be up and running smoothly.
Security
and SSL Certificates – It is important to have a secured server. There are lots of spammers and hackers out there who dedicate their time in breaking into people's account. A vulnerable server can cost you time, money, and frustration. Avoid the extra headaches and make sure to have a secure network.
Since January 2017, Google adapted HTTPS (Hypertext Transfer Protocol Secure) as a secured communication over a computer network. Google ranks the HTTPS websites a higher ranking position than HTTP websites. In order for your website to have HTTPS, you will need to have the hosting provider to generate the SSL (Secure Sockets Layer) Certificates for your website and domain name. Make sure the host service provider that you find can generate SSL certificates.
What is a Wealthy Affiliate?
I was unhappy with my current hosting service and was passively keeping an eye out for another provider to host my existing websites.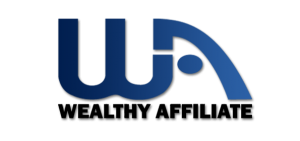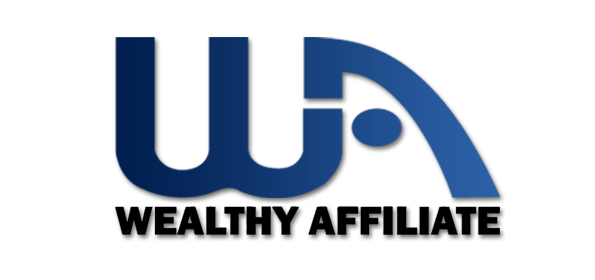 However, my focus was how to turn my passion into a money making machine. After hours of searches on the internet, I stumbled across Wealthy Affiliate through Nathaniell's blog article. I found that not only Wealthy Affiliate could address my passive income passion, it also is a hosting service provider. Score!
First I was skeptical. There are a lot of scams out there and I have looped myself in some before. I signed up for a free account and set out on learning as much as I can about Wealthy Affiliate in 30 days. The amazing supportive interactive community and the fast responsive hosting support hooked me. Wealthy Affiliate hosting service addressed all of my criteria, concerns, and more. It was a no brainer. I transferred my main WordPress website over and it was quick and seamless. There was no down time.
Pros
Wealthy Affiliate serves my two goals: host my website fast and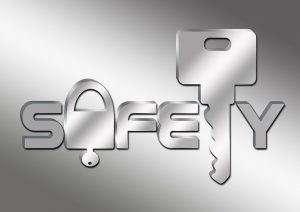 securely and support me with a great platform in creating extra income. All of my criteria and more of a hosting service provider were addressed. Here is my list of what I love about Wealthy Affiliate hosting services:
My website has little to no down time while I am hosting at Wealthy Affiliate.
Excellent support – site support responses to my questions on technical issues were less than 3 minutes.
Super Fast hosting speed and large Bandwidth – Wealthy Affiliate hosted on the latest and greatest most powerful servers in the the world through Cloud based Amazon hosting.
The Wealthy Affiliate servers are solely dedicated to WordPress site. Wahoo!
Security and SSL Certificates are inclusive with the price. On the average for a single website protection with SSL certificate is at least $60/year.
Wealthy Affiliate monitors all websites 24 hours per day and offer full redundancy, daily snapshots backups.
Free unlimited emails
Proactive and interactive Community support and one on one mentorship is available
User friendly support for building websites with entrepreneurs who are not technical incline
Plethora of training videos, strategies, and resources for  website building and any technical aspect of building a website
Zero Upsells and flat rate guarantee
Cons
There are few downsides with Wealthy Affiliate which you may want to consider if it is in your priority list or not:
You can have up to 25 of your own domain names. That could be a big factor for people who own more than 25 domains. I have only a handful of domain names at this time so it is plenty more than I need.
Wealthy Affiliate servers is dedicated to only WordPress format. If you are looking for Joomla, Drupal or other website formats, this hosting service may not work for you.
There is only SiteSupport Ticket Submission for technical support and communicating primarily through email. There is no direct Live Chat with customer support. The Live Chat is offered by the community Live Chat 24/7. As mentioned previously, the response time for technical issues via email was less than 3 minutes. That works for me.
Restricted certain Plugins for security purpose. I do not mind this at all because I would prefer to have my website being secured.
Details and Specs of Wealthy Affiliate Host Service Provider
Number of Websites: 50 (25 own domains & 25 free websites)
Hosting Speed: Amazon C3.Large (faster)
Website Space: 30GB
Bandwidth: 500k Visitors / month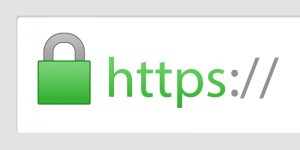 SSL Certificates: FREE
Site Builder: included
Staging Environment: YES
Full Redundancy (backup): YES
Enterprise Security: YES
Daily Website Backup: YES
24/7 Access to Server Admins: YES
Email Accounts: UNLIMITED
BotNet Security: YES
SiteHealth: YES
WebsiteFeedback: YES
Community Access: YES
1 on 1 Marketing Mentorship: YES
Training and Tutorials: Weekly live training, courses, video tutorials, and resources covering how to build websites, affiliate marketing, and much more.
Price: Starter member (free – JOIN), Premium Membership ($49/month or $359/year)
Website: www.WealthyAffiliate.com
Final Words from Online Home-based Business
Overall, I am very happy hosting my websites at Wealthy Affiliate. Not only do I have an awesome secured server, I also have direct access to an amazing interactive and supportive community to learn from in building my online home-based business. If you are looking for a hosting provider that goes above and beyond expectations and do not mind the few downsides that I mentioned above, Wealthy Affiliate hosting service is for you.
I hope my Wealthy Affiliate Hosting Review has been helpful on your search for building an online home-based business. Please feel free to drop me a note below if you have any questions or suggestions. I love to hear your thoughts.
Please follow and like us: