What are you skills? What are you good at? There are many online home based business opportunities out there that does not require certification or a degree. The internet world is making work at home more feasible and accessible as long as you have a computer and internet connection.
In this article, we will focus on jobs that requires minimal to no certification. Earn extra income as a website or app tester.
What Do you need to know Before you Sign Up?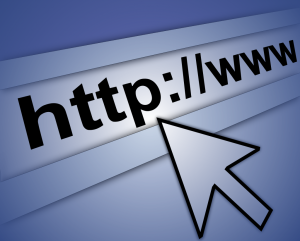 First and foremost important information to remember, being a website or app tester is not a full time job. It is great for earning extra income and it does add up. However, do not quit your day job. For some companies, you can do only a few test a day or a week. Some will pay out weekly while others will pay out monthly. Read through their policies carefully and understand their requirements.
Most of the testing process requires for you to give your opinion by speaking your thoughts aloud, test out their software for bugs, or share your opinion on logos, website designs. Generally, signing up for membership is free. Some companies will require for you to take a qualification tests and some do not. Once you pass their test if required, you would be invited to participate in their testing process. Be as complete and thorough with your written and verbal review as possible to be invited back.
The compensation is usually through PayPal. If you do not have an account yet, you can set it up here. => PayPal <= Some websites are located in the UK such as TestingTime.com. They pay out pounds currency. PayPal supports currency exchange of your choice. The currency exchange rate will reflect the market rate at the time of the exchange. There maybe a conversion fee involved.
Requirements
You may need the following hardware and criteria:
You must be at least 18 years old
Ability to speak your thoughts aloud in English
Ability to download our testing software
A PC with window 7 or newer or MacOS 10.7.3 or newer
an internet connection
a microphone
Some may require Skype and/or webcam for video
You may need an iPhone, iPad, Android phone or Android tablet If you'd like to take Mobile tests
Website & App Testers
Here is a list of different websites that provide extra income opportunity for online home based business:
Enroll – Take tests by completing tasks to help clarify content, choose logo, and ensure the website or app interaction make sense. Compensated via PayPal.
Intellizoom – Used to be called UserZoom. They bought youeye.com and now renamed to IntelliZoom. Must speak English fluently and willing to have your face and voice recorded, able to follow directions and think out loud. Compensate through PayPal 21 days after study completion. <= SIGN UP HERE =
Love to do research and provide search engine evaluation for leapforce clients.
There are no costs – no contractor or registration fees
compensation via direct deposits
require to take and pass 3 part qualification exams: theoretical and practical comprehension of search engine evaluation
Startuplift – Visit website, complete assigned tasks, provide responses. Earn $5 for every accepted feedback. Compensate through PayPal.
Earn up to €50 per test depending on the length from 30 to 90 minutes.
First come first serve basis.
Show up at an agreed time, date, place or Skype. Someone will guide you through the test. Respond to test by thinking out loud.
compensate through PayPal or your bank (a conversion fee may require to exchange to your currency of choice)
Try My UI – Earn $10 for each test, approximately 20 minutes. Test websites and apps, voice your thoughts and experiences. Write responses to a wrap-up survey. Compensate through PayPal.
Userfeel –
Earn $10 for each test after conduct an initial qualification test (verify microphone and the ability to speak their thoughts).
Require a microphone
Perfom required tasks, speak your thoughts, propose ideas or comments that help them perform the required tasks, and answer the questions in writing at the end of the test.
Compensate through PayPal.com or Payoneer.com
No qualification test. Follow the usability test instruction and provide your thoughts out loud for a website, series of advertisements, videos or static images.
Require a microphone and sometimes webcam.
Require 20 to 40 minutes to complete.
Compensate through PayPal.
User Testing – Earn $10 per test for every 20 minute video completed, complete a set of tasks, and speak your thoughts aloud.
validately – Earnings may vary from $5 to $25 depending on the type of tests. Require to complete all tasks, speak out loud, and answer all follow up questions. Compensate through PayPal. <= SIGN UP HERE=>
utest – Earn money by testing software. Software testing experience is not required. You will learn the process with Utest free courses. It is free to be a member.
whatusersdo – Earn £/$/€ 5 per test. Take 3 to 5 tests per month. Compensate through PayPal on 25th of each month.
Conclusion
You will not be a billionaire as a website or app tester. However, every bit count as extra money you can spend on yourself or your love ones. Sign up as many of these websites as possible and create a strategy for constant flow of extra income. Be consistent and persistent.
If you like to write and would like to make even more money check out how to become an affiliate marketer. Here is a Wealthy Affiliate Review that could help you make even more passive income.
Feel free to leave your questions or comments below. I love to hear your perspectives of being a website tester.
Please follow and like us: