Are you opinionated? Would you like to have your opinion heard and earn some extra income? Companies are constantly looking for consumer opinions on their products and services. They are willing to pay cash for your opinions. You can make money filling out surveys online. Your opinions help shape future products and services while making extra income.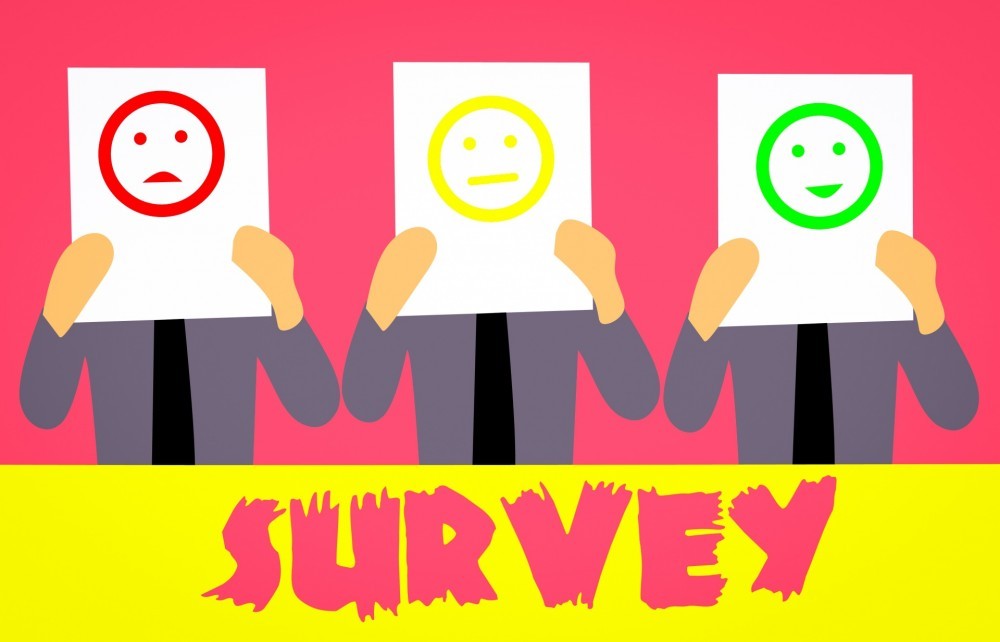 You can fill out surveys at the comfort of your own home on your desktop, laptop, or mobile devices. The internet world is making working at home more feasible and
accessible as long as you have a computer and internet connection.
In this article, we will explore different market research companies and how you can participate in the process of sharing your opinions. The first step is to visit their websites which will be provided in this article and sign up as member of their survey panel.


What Do you need to know Before you Sign Up?
Surveys are giving opinions about a company services or products in exchange for reward points to redeem for merchandise or cash. Your opinions can be negative or positive and they help shape the products and services of the future. Here is a check list of items you need to know before you sign up for a membership:
First and foremost, do not rely on completing surveys as the only or main source of income. You will not get-rich-quick. It is a way to make a little extra cash on the side. However, it'll add up.
Being a survey member on a panel is generally free. If you are being charged, then check again to make sure it is not a scam.
Fill out personal profile to help the research company match the basic criteria for a specific survey that fits you. They will then email you an invitation to participate.
In general, most surveys will take 15 to 20 minutes of your time. Some are longer and some maybe shorter. You will be paid accordingly to the length of the survey and the urgency.
For most companies, you will earn points. After accumulating a certain number of points based on the company's criteria, you can redeem your points for the rewards.
The rewards are generally payment through PayPal, eGift, gift cards, and/or merchandise
There is no guarantee how many surveys you may complete within a month. Some companies provide survey once a month while others have surveys available every day or once a week.
Age limitation may varies. Some companies require the participant to be at least 18 years old and others require at least 13 years old.
In addition to surveys, some companies will have sweepstakes or contests available and/or reward more points when you refer a friend.
There are surveys available internationally with some companies but not all. The majority of the surveys are available only within the US and a few more countries.
Making money online is considered to be a part-time job and there is a tax requirement. When you earn $600 or more in sweepstakes or other promotions from a company within a year, you are responsible to report to the IRS your earnings.
Pros
It is a Convenient and easy way of making money
You can fill out a survey anywhere and at any time
You are not required to have a degree or a certification
Your opinion can make an impact in future products and services
Age limit may vary for some companies. You can be at least 13 and participate.
Some surveys can be fun and engaging
You are consistently up to date with current events, products, services, and trends
Cons
Require your time. It can get time-consuming. However, if you are retired and have free time this would be a perfect job to learn, share your opinion, and earn extra cash.
Need a desktop computer, laptop, or mobile device such as iPad or mobile phone. Almost everyone has some sort of technology. If you absolute do not have a computer or any mobile device, you can visit your local library to access one for free.
Have internet access is a must. Starbucks and many other established restaurants or business have WIFI for free.
If you have technology phobias, this job may not work for you. There are also surveys that are available on location that you can visit. However, they will use iPad or other mobile device for you to fill out the surveys. It is hard to escape from technology. It's everywhere.
Disclosing your identity is another concern for some people. Most Companies will ask for your personal information such as address, name, and others in order for you to get paid. Your identity is completely confidential.
Surveys
Here is an extensive list of companies that will pay for your time in filling out surveys or other miscellaneous online tasks:
Survey Club – It is a company that connect users to participate in paid research studies to earn cash or rewards. The researches can be online surveys, private panels, focus groups, clinical trials, in-home usage tests, online bulletin boards, taste tests, and mystery shopping studies. The amount you earn varies from task to task. The compensation is through PayPal, Amazon Gift Card or Check. You can start at age 13 and up. ==> JOIN NOW<==
Opinionworld – Get paid in points when participate in online surveys. You can redeem points for cash via PayPal, Amazon Gift Cards, or merchandise through WebShop. Sign up for a free membership. Every time you participate in a survey you are entered in OpinionWorld $10,000 Quarterly prize drawing.
Toluna – EarnToluna points in completing surveys and invite friends to join Toluna. When you sign up, you will automatically receive 500 points. You may earn between 15 and 50,000 points depending on its length.
When earned at least 30,000 points, you may redeem your points for rewards such as vouchers for merchandise or cash through PayPal transfer. All registered members may participate in weekly and special sweepstakes.==> SIGN UP
Makeculous – Earn points to take surveys, watch videos, refer a friend, and many other offers using any device connected to the internet including your smart phones. Points can be exchanged to cash when reach 10,000 points which is equivalent $10. You can cash your rewards through PayPal, Payza, and bitcoin. => START NOW<=
youGov –
Earn points for answering surveys and questions about different topics which featured in the media and social media. Your opinion may be featured in the news. The surveys can be taken on your computer or smartphone. Redeem your points with cash or vouchers for name brand products. YouGov offers 2,000 points as a sign-up bonus. It is free to join.
GlobalTest Market – Earn up to $5 per survey depends on the length and the urgency. The surveys are your opinion whether negative or positive about a company services or products. First you will earn points and then redeem the points for reward such as gift cards for merchandise or cash out with PayPal. =>JOIN NOW<=
Survey Junkie – Earn points by completing surveys, profile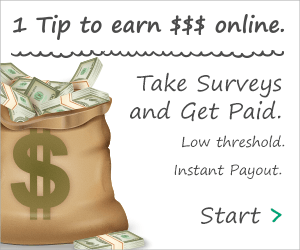 questionnaires, or refer friends. The points will vary depending on the survey. 1000 points is worth $10. You need to have a minimum of 1000 to redeem cash through PayPal or e-Giftcards. Must be at least 13 years or older and live in US, United Kingdom, Canada, and Australia to participate. On the average, it takes 15 minutes to take the survey. However, it may vary. New surveys available daily.
My Survey – Earn up to $5 per survey and it takes approximately 20 minutes to complete. The amount may vary with the survey length and urgency. => JOIN NOW<= Members receive points after completing surveys, diaries or in-home product testing, and refer friends. The points are redeemed through PayPal, e-certificates, gift cards and vouchers. You don't have to be from the US to take the surveys. ==> Click Here for a list of available countries.
PineCone Research – Earn points for each completed survey about products before they hit the market and occasionally receive a product to test. Redeem points for cash or prices. Members also have an opportunity to enter annual survey research sweepstakes. Currently, they are not recruiting new members. Please visit us again to check for their status.
OpinionOutpost – Earn points on completing surveys about electronics, medicine, politics, sports, advertisements, appliances, or food products. Redeem points for cash or rewards.
Swagbucks – Earn gift cards by taking surveys, watching videos, shopping online, searching the web, or playing games. Redeem your points from PayPay or for gift cards such as Amazon or Walmart. You can earn $10 Bonus just for joining for free.
HarrisPoll – Earn rewards when completed surveys. Once completed enough points, you may redeem them for variety rewards such as Amazon, iTunes, or Starbucks. Harris Poll is one of the oldest and most prestigious polls in the world. Your identity is completely confidential. They are selective and will invite you to join when they need new members to meet their quota on surveys. Otherwise, they will not be accepting new members.



Valued Opinions – Earn up to $5 per completed survey, product tests and packaging, and advertising campaigns. Once a threshold of $10 is reached, you can redeem your points with vouchers from top US retailers such as Visa and Amazon. Currently, they are not accepting any new members at this time. You can follow their Facebook page for updates or check back at this website. We will keep you posted as soon as registration is opening again.
Clixsense – Earn cash for taking surveys, completing simple tasks, trying new products and services, downloading apps, signing up for websites, watching videos, and refer friends.
Survey Savvy – Earn cash to complete surveys. You will need to complete a member profile when join. When your profile matches the basic criteria for a specific survey, you will receive an invitation to participate.
Survey Savvy also has referral programs where you can earn money when you successfully invite your friends to complete the surveys. From time to time, they will also have sweepstakes and contests available for members. You can request to be paid when you accumulated more than $1 in incentives. Payment will be paid by check in US dollars and mailed via US postal service. ==> SIGN UP NOW <==
Tellwut – Earn points and redeem them for products such as android table, Amazon gift card, or Walmart gift card by answer surveys and/or refer a friend. ==> CREATE AN ACCOUNT <==
viewpoint forum – Earn Forum Points for your opinions. You can earn from 125-225 when you completed a survey depending on the length and complexity. Most surveys will take from 10 to 15 minutes to complete. You can cash out for gift card options when you reach 750 Forum Points which is equal to $20. They no longer accepting registrations without a referral.
Ipsos iSay – Earn loyalty points each time you complete a certain number of surveys. Once you accumulated at least 500 i-Say points, you can redeem for gift cards, eCards, PayPal funds, and others. eCards can be received instantly via email while PayPal funds will take 3 to 4 weeks and other rewards such as prepaid cards are delivered by mail which takes up from 4 to 8 weeks for delivery. ==> SIGN UP HERE <==
Paid viewpoint – Earn cash by answering quick and short surveys through images, videos, or sliders within a few minutes. Once you earn up to $15, redeem it through PayPal.
FusionCash – Earn cash by completing offers, shopping, and surveys. There are also ongoing promotions for cash as well as being an affiliate. When sign up, you get a $5 bonus.
InboxDollars – Earn cash by taking surveys, watching videos, shopping, and others. The minimum to cash out is $30 via check. You earn $5 bonus when sign up.
CashCrate – Earn cash by completing surveys, joining free website, and referring a friend. When accumulate $20, you can redeem cash via PayPal or check.
VIP voice – Earn prizes such as electronics, gift cards, or an opportunity to win a vacation by sharing your opinions on products and services that you use. Earn triple points for your first survey. Redeem your points towards sweepstakes, auctions, and prizes.

Conclusion
In order for you to earn some extra income monthly, sign up as many survey companies as you can. Certain company will have only one survey a month while others have surveys available weekly or daily. Having signed up at least a dozen survey companies add up. Taking in additional income for everyday spending is a plus.
If you are Interested in making more than a few bucks here and there, check out affiliate marketing. The potential of higher income monthly is limitless.
If there are any questions or comments, I would love to hear from you. Please enter your comments below.
Please follow and like us: