Would you like to learn how to increase SEO ranking for your website? or a simpler question would you like your website to rank higher on the search engine and bring in more traffic? If your answers are yes to the questions, then you are in the right place. In this article, we will discuss four simple ways to improve your website SEO.
Of course, there are more than four ways. I am sharing my four simple ways to rank your website.
First of all, do you know what SEO stands for and what does it mean? SEO is an acronym for Search Engine Optimization. It is a process of optimizing the content of the website in a natural way to bring a consumer to your website and also pleases the search engine algorithm for ranking the content.
Yes, it does require a little of the elbow grease but you don't have to spend money to advertise, use Google Adsense, or pay others to market for you unless you want to. You can rank your website high on a search engine on your own by following the four simple procedures:
SEO setup for WordPress
Keywords
Content
Engagement
SEO setup for WordPress
The first thing to do is set up your website for SEO using an SEO plugin. The purpose of the SEO plugin is to communicate and report to the search engines about your website. There is quite a long list of SEO plugins. The top few are "Yoast SEO" and "All in One SEO". I used "All in One SEO". It is a free plugin with an upgrade option. You can use the free version without upgrading.
Add the SEO plugin to your WordPress website and activate it. Once the SEO of your choice is activated, visit the general SEO settings in the plugin and fill in the home title and the description of your website.
For the home title, you can enter your website or the brand name (if there is one) follow by a brief tag line. The tag line is an extension of your title to captivate the consumer's attention. Don't make it longer than 55 characters. Remember the title is not permanent. You can change it as time progressed to fit your business as it evolves.
The next update in the SEO is your home description. This description explains a summary of what your website offers and how you can help. Enter the description between 140 – 160 characters. This length seems to work best.
If the Keyword Settings option is available, make sure to enable "Use Keywords". For All in One SEO, the Keyword Settings is located at the very bottom of the general setting.
That is pretty much it. Save or update your options and exit out of the SEO plugin.
Here is a great article was written by Kyle at Wealthy Affiliate with step-by-step instructions regarding setting up your website for SEO ==> Setting site for SEO using All in One SEO Plugin.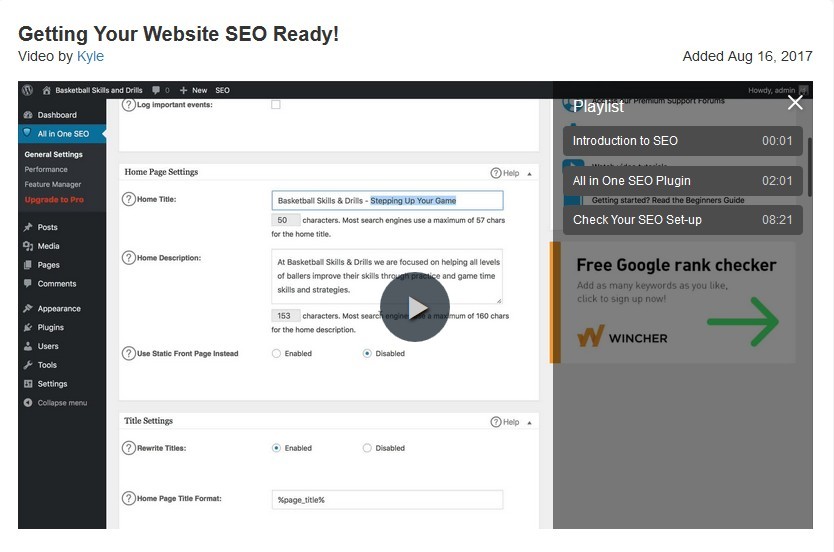 Find the Right Keywords
The next step is finding the right keywords. Commonly, we use search engines such as Google, Yahoo, or Bing to search for any questions or to buy / research a product. These search engines keep track and have the statistics of all the searches everyone makes at any given time. The word or phrase type in the searches are known as keywords.
As an internet or affiliate marketer, we want to understand the demand and the trend in the current market. We use keyword search software to find the statistics of certain words or phrases regarding our topic or niche that we want to share. It is also helpful to understand how many websites that are available out there that discuss that same particular keyword that we choose. We want to choose the keyword that has high search demand and at the same timeless number of competitions. When there are less competition and more demand, our article will have an opportunity to appear higher on the search engine list.
When you search keyword search, you will probably find lots of different tools available on the internet. They all have an introductory price or free trial to try out their version of keyword search software. Google Adwords offers a free version of the keyword tool called Keyword Planner. However, you will need to create an account with Google Adwords and initiate an ad campaign. Nothing comes completely free.
If you have not chosen or find a keyword search tool yet, I would recommend for you to find one. It will save you time and headaches in the long run. Also remember, time is money. I also highly recommend for you to check out a keyword search tool called Jaaxy. It is simple and easy to use. Yes, there is a free trial – 30 searches for free and no credit card necessary. It saves me time on my research. Check out my review to learn more
>>>>>>> The JAAXY Keyword Research Tool Review <<<<<<<
Another way of accessing the Jaaxy for free is becoming a Wealthy Affiliate member. The keyword search tool comes with the membership. Check out My Honest Wealthy Affiliate Review, Is It Too Good to Be True? to learn more.
Incorporating your Keyword into the content
The content for your article for your website does matter. However, having the keywords or phrase incorporate into your content naturally speaks louder. Once you find the keywords with the high average monthly search and a low number of competitors, you can make those keywords or phrase your title. Make sure to choose the phrase that makes sense.
In the past, marketers would inject keywords everywhere in their article to get higher ranking. It worked then but not now. The search engines are much smarter. It will consider your article spam if your article is overloaded with keywords that do not make sense. For the keywords to work properly with the search engine, we would only mention the keywords once in the beginning of the article and/or a second in the end.
Yes, sometimes the length matters. Keep the length of an article more than 1000 words on the average. Be creative and make the content interesting and entertaining with images, videos, graphs, etc. Break your article into sections (at least 5) with an introduction, middle, and conclusion. Also, no copying content from other websites. Plagiarism is a "no-no". The search engine will pick up plagiarism.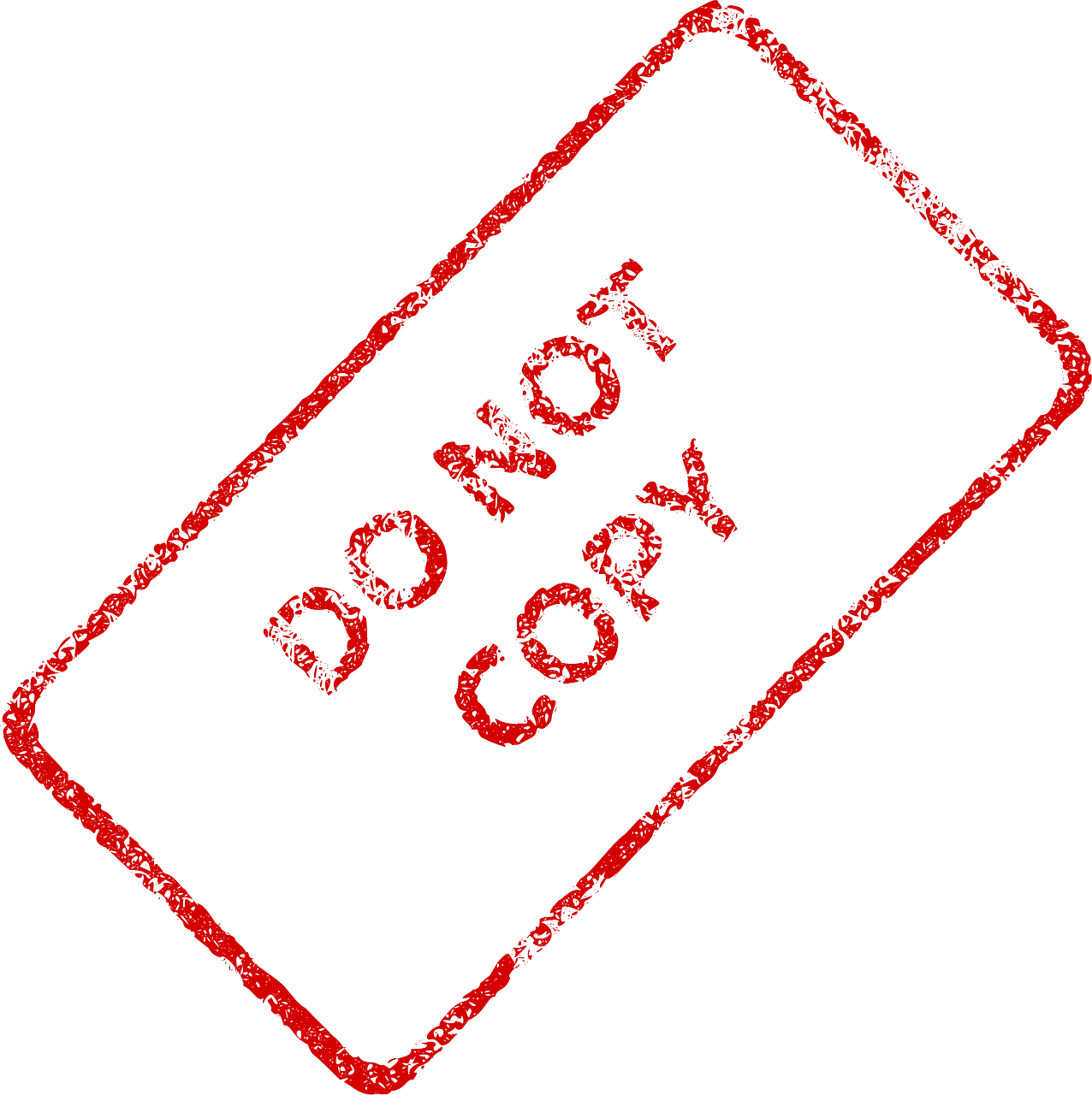 Please keep in mind when writing articles, make the articles easy and interesting to read for the consumers and set up the keywords for the search engines. Your article is doing double duty. Also remember, your average readers are impatient, if they do not find your articles interesting or informative, they will move on.
How to Encourage Engagement?
Another aspect of getting your article to rank high on the search engine is people interacting with your post. It is good to have comments leave behind, the more the better. The comments and questions improve the content of my articles, improve my rank on the search engines, and also allow me to understand how to serve others better.
One thing I write at the end of my articles is to ask people to leave questions or comments on their experiences. I often reply within 24 hours of the questions or comments.
You may ask – I am new to creating a website so how do I get my article out there to even receive comments? Reach out to your community through social media such as Facebook, Twitter, Instagram, or Pinterest. Include a link to your articles and make it into a conversational piece.
Being a Wealthy Affiliate (WA) member could also be helpful. You can reach out to the WA community and request for comments. Click here to learn more about Wealthy Affiliate – How Does Wealthy Affiliate Really Work – Will it Work For Me?
My Final Thoughts
To improve your ranking through Search Engine Optimization (SEO) is not only one thing but multiple things. Remember, you are not only pleasing the search engines with keywords but also good quality content for the consumer. Otherwise, they would not come back to visit you again. =)
The most important procedures to remember are
The keyword or keyword phrase included in your article. They need to make sense and no spamming.
The content is easy to read and understand, relevant to your topic, and entertaining
Your interaction with the reader through comments.
Share your article via social media
I hope this article has been helpful for a better understanding of SEO. I would love to hear your experiences, thoughts, or questions regarding SEO. Please leave them below.



Please follow and like us: