Survey Junkie Review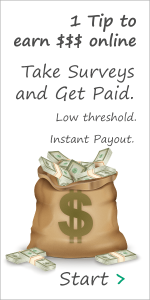 Name: Survey Junkie
Website: www.surveyjunkie.com
Price: FREE
Owner: Blue Media Ventures, Inc
Overall Rank: 4 out of 5 stars from TrustPilot and A+ with BBB
Survey Junkie, Product Overview
Survey Junkie is a market research company who has been in business for seven years. They work with big brand companies collecting opinions from consumers like you and I to improve their future products and services. In return for our opinions, we can earn some extra cash.
As of February 2018, Survey Junkie has over 7 millions members with an A+ rating with BBB. They also received four out of five stars through TrustPilot with over 4000 reviews.
The coolest part about taking surveys is that you can do it anywhere as long as you have your laptop or tablet with an internet connection. On the average, a survey can take approximately 15 minutes to complete. However, each survey time frame may varies. The surveys are easy and fun to complete. It is important that we respond with an honest answer.
You will not become a millionaire taking surveys. Do not rely on this for your primary source of income. The rewards for each survey will vary with the length, the complexity, and the urgency of the survey. You will have the opportunity to earn a little extra cash monthly. However, do not allow it to frustrate you when there is a technical glitch. You can contact technical support for help or work on another survey website.
==> Click here for a list of legitimate survey websites
Who is Survey Junkie For?
A member of Survey Junkie can be 13 years of age or older and live in the United States, United Kingdom, Canada, or Australia. Also, anyone who have met the criteria in the first sentence and have extra time to browse the internet, Facebook, Twitter, or any other social media websites during the day. Instead of browsing, you can fill out a survey or more and earn some extra cash or merchandise for your time. ==> Sign up Here

A new member can sign up with validated email address. There are profile questionnaires to build a profile about yourself. This will allow Survey Junkie to match relevant surveys to your profile. It is not mandatory to answer all the profile questionnaires. However, it is recommended in order for you to qualify for more relevant and targeted surveys.
Survey Junkie Reward System
Each time you complete a survey, you earn points. The earned points for each survey may vary from 20 to 200 points depending on the length, complexity, and urgency of the survey. You need to reach a minimum of 1000 points (equivalent to $10) before you can redeem your points for cash or gift cards.
To redeem your points for cash, Survey Monkey pays through PayPal. If you do not have a PayPal account, you can also establish a PayPal account for free. ==>Click on PayPal to set up your free account.
You can also redeem your points via E-Giftcards. These cards do not expire. The E-Giftcards are online gift cards to major retailers. These retailers include Amazon, Target, Groupon, Starbucks, Sephora, and more.
Survey Junkie Support
There is an online support for any questions, feedback or comments. You can submit your question by filling out an online form HERE. They will get back to you promptly.
The Good & the Bad
The Good:
PRO #1 It is FREE and you can take the survey anywhere.
PRO #2 Surveys are available every day.
PRO #3 Simple process with a friendly interface for easy navigation.
PRO #4 You can access the survey from your laptop, desktop, tablet, and mobile phone. However, the mobile phone can be limited to mobile phone only surveys.
The Bad:
CON #1 – One common complaint was the availability of the surveys. There are not as many surveys available as expected. Surveys have limited capacity and fill up quickly so grab it as soon as you see one. Also, sometimes your profile may not meet a certain criteria that the researchers are looking for so not many surveys may not come your way. Refresh in 10 to 15 minutes and a new one may appear.
CON #2 – Another common complaint was regarding being kicked out of a survey after answering 10 minutes of questions. The notification would be the survey is "full". The consumer received 2 to 3 points for their lost time.
CON #3 – Not available widely internationally. Currently only support United States, United Kingdoms, Canada, and Australia.
My Final Opinion of Survey Junkie
Survey Junkie is definitely a legitimate company with A+ rating through BBB and received four out five stars with TrustPilot.
You maybe wonder so is it too good to be true? It is not too good to be true. You are not making money out of nothing. It requires your time and attention. Like many jobs sometimes it is fantastic and other times it is not so great. Persistence is key. Take it as it is – not a get rich scheme.
Remember, filling out surveys is just for fun with some extra money for your time. If you stumble across an obstacle don't fret just move on to something else. ===> Click here to become a Survey Junkie member
==> Click here for other survey websites OR ==> Click here for becoming a website tester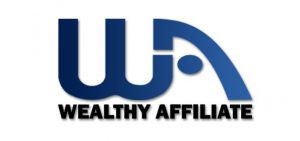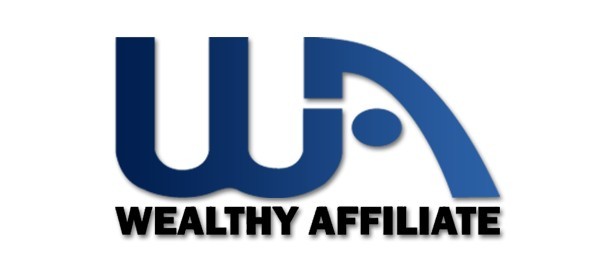 If you want to make more money, please check out affiliate marketing.  You will have to work hard for it as well. However, the money will be greater in quantity once you discover how to apply it.
Survey Junkie at a Glance…
Name: Survey Junkie
Website: www.SurveyJunkie.com
Owners: Blue Media Ventures, Inc.
Price: FREE
Overall Rank: 4 out of 5 stars for TrustPilot and A+ with BBB
VERDICT: LEGIT
Please follow and like us: