Name: Thrive Architect  
Website: www.ThriveThemes.com/architect/
Price: Start from $67
Owners: Shane Melaugh and Paul McCarthy
Overall Rank:

——————————————
Website: www.Elementor.com
Price: The Pro version starts from $49 / year
Owners: Yoni Luksenberg, Ariel Klikstein, and Yakir Sitbon
Overall Rank:

Thrive Architect and Elementor Pro, Products Overview
Thrive Architect and Elementor Pro are plugins made for WordPress. They are WordPress website page builder. In case, you may wonder what is a website page builder, it is a visual drag and drop composer to help build a website without having to know how to write coding languages.
One great thing about these plugins is that you can use it to customize your website exactly how you like it to be. Usually, when you download any theme templates whether free or with a fee, there is a particular layout you have to go with. I often find I like the header in one layout and not so much the footer or their color scheme and vice versa. I have a difficult time finding a theme that pleases me with everything. This is where Thrive Architect or the Elementor Pro comes in.
These plugins allow me to place my header or footer where I like them to be, change my color scheme, fonts, or the layout of my landing page. I can also use the visual drag and drop of each element I want to add easily without having to know how to code. I can create a form page within five minutes or fewer. A form page is a page for a person to enter their information such as names, email addresses, etc and submit in exchange to receive free information, newsletter, or register for a class. We often use the form page to collect leads for our products or services.
Building the website becomes easier. These plugins take away the technical difficulty to allow you to spend more time on the design and the layout of your personalized page. However, it does take some time investment to understand how to use it. There are simple videos that you can watch when you get started. Follow their instructions and you'll be on your way.
Both plugins have similar functions. They provide template designs, social sharing, text, and images manipulation with ease. You can customize headers/footers, fonts, and colors easily. They both integrate with WooCommerce Plugin to support online store for your website.
Differences that set the Plugins apart
Even though they are plugins to support web designers design their websites, they both have some differences that set them apart from each other. In my opinion, Thrive Architect seems to gear toward creating funneling and focus on generating leads while Elementor focuses on the visual imagery aspect of the website. Elementor has some extra widgets such as image carousels, flip boxes, and gallery setup that seems to gear toward images and photography. Thrive Architect provides template setups for generating leads.
Both plugins support mobile devices. However, I found Thrive Architect to be easier and more customize for adjusting images and layout for mobile devices and desktop.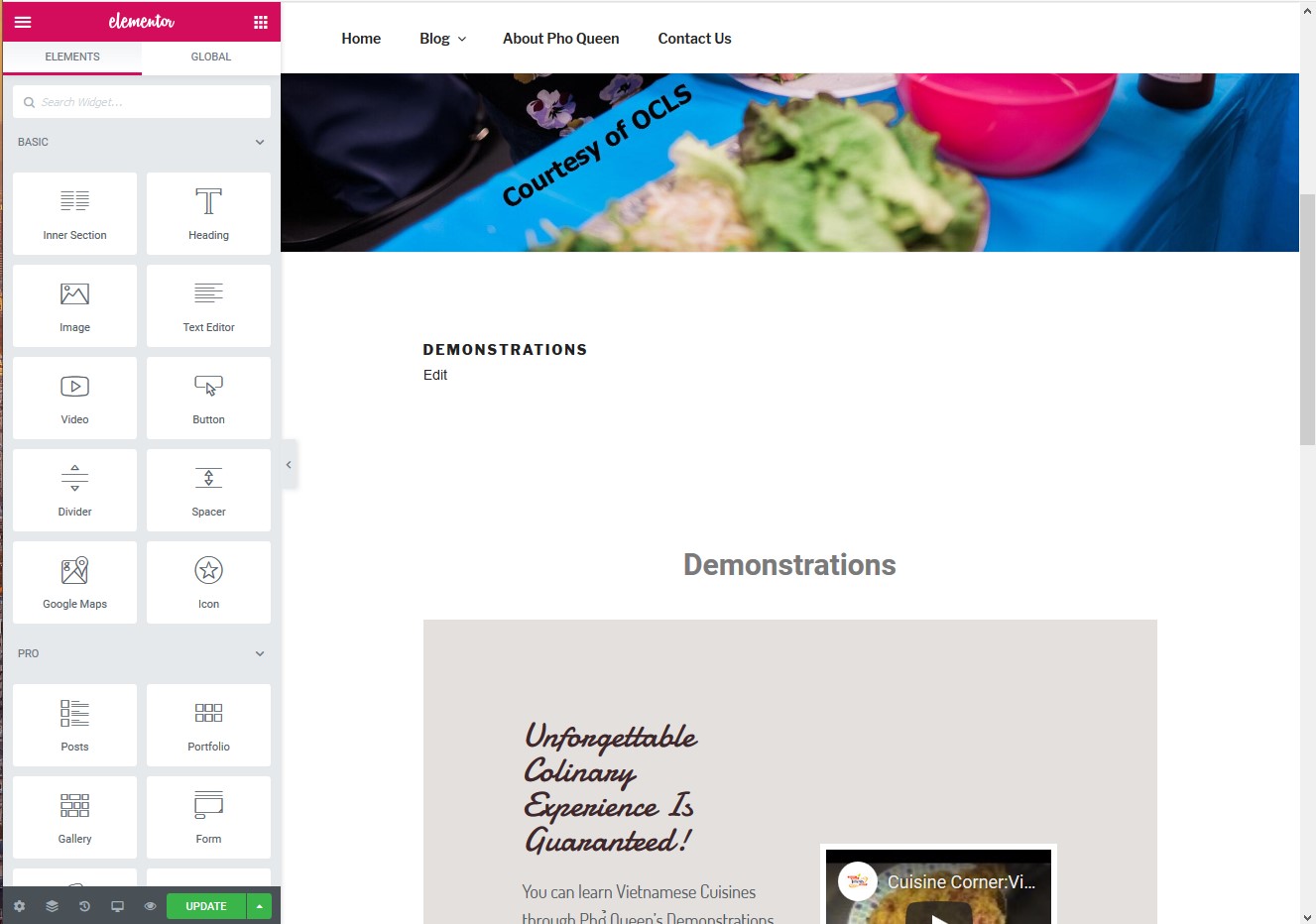 Their interfaces are slightly different from each other. Thrive Architect tool layout utilizes the left and the right sides of the screen while Elementor Pro uses primarily the left side of the screen. Each has its own little syntax and procedures which requires a little of a learning curve.
The Good & The Bad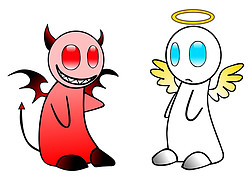 The Good:
PRO #1 – The plugins provide drag and drop elements to quickly build a website once understand how to use them.
PRO #2 – Has different predesigned templates available to choose from or customize your own layout.
PRO #3 – Both have 30-day satisfaction guarantees. You can cancel within 30 days with no questions asked.
PRO #4 – There are videos and classes available to learn how to use the plug-ins effectively.
The Bad:
CON #1 – Theme plugin speed operates inefficiently with lower page speed scores because they are huge bandwidth hogs. This could hurt your ranking with Google. Here is a great article regarding Google Core update to determine their ranking system => 2020 Google Core Updates
CON #2 – From my research, the complaints were support could be better and unwilling to provide custom solutions.
CON #3 – Interface design is not straight forward. You need to watch the video to learn how to use it.
Who is the Plugins For?
These plugins are great for people who do not know how to code as well as experienced coders. When they are working well and become familiar with the layout, they allow the website designers whether they are experts or beginners to customize their websites with ease and quickly.
Thrive Architect and Elementor Training and Support

Thrive Themes has Thrive University where you can sign up for free to access tutorials and training such as "Grow Your Online Business with Quizzes", "Your First 1000 Subscribers", "Next Level Lead Generation", and many others.

There is a support forum for questions => https://thrivethemes.com/forums/ (you need to create a free account to access the forum) and Thrive Knowledge Base => https://thrivethemes.com/thrive-knowledge-base/
There is also a contact form if there are further questions.
Elementor has a tab of Help Center with video tutorials, website tutorials, knowledge base, FAQ => Elementor Help Center
They have a support page where you can watch videos and browse articles of knowledge base or FAQs. => https://elementor.com/support/. There is also a Facebook community and the GitHub community. If you still have not found the answers to your questions, submit a ticket form.
I have not reached out for assistance through the contact form so I do not know how quickly they respond. From other reviews, the support could be better.
Thrive Architect and Elementor Pro Prices
There are 3 levels of the pricing structure for Thrive Architect:
A single license for 1 website is $67 includes all features, 267 landing pages templates, unlimited free updates, and one full year of support.
Five licenses for 5 websites are $97 includes the same features as the 1 website license.
At $19/month, you get access to all Thrive Plugins and themes, up to 25 websites, 267 landing pages templates, unlimited free updates, and unlimited support.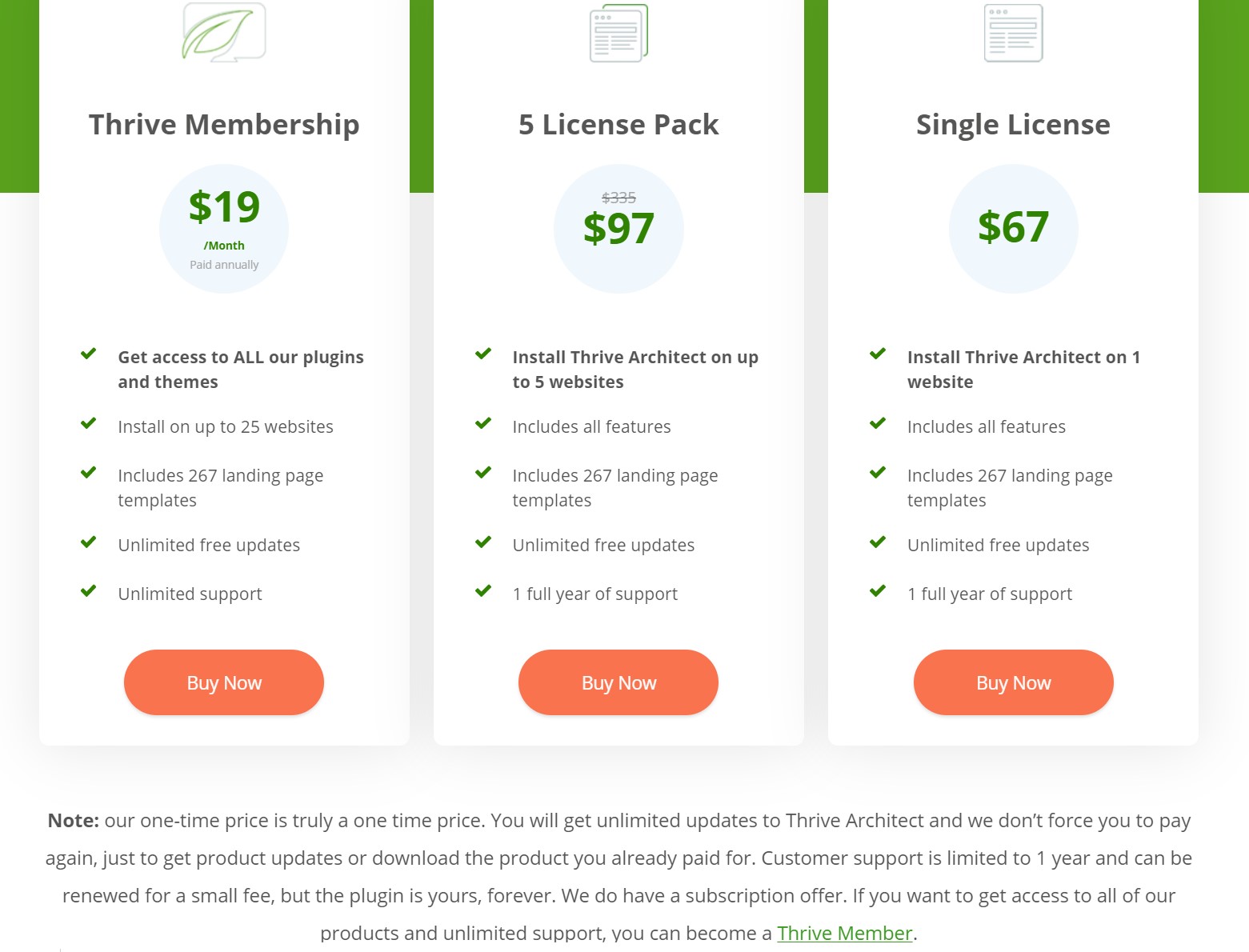 There are 4 levels of the pricing structure for Elementor
Free – $0 for any number of sites. Includes drag and drop editor, responsive editing, 40+ basic widgets, 30+ basic templates
Personal – $49 / year for 1 site which includes everything in Free, more templates and widgets, theme builder, wooCommerce builder, popup builder, support for 1 year, and updates for 1 year.
Plus – $99 / year for 3 sites which include everything in Personal
Expert – $199 / year for 1,000 sites which include everything in Personal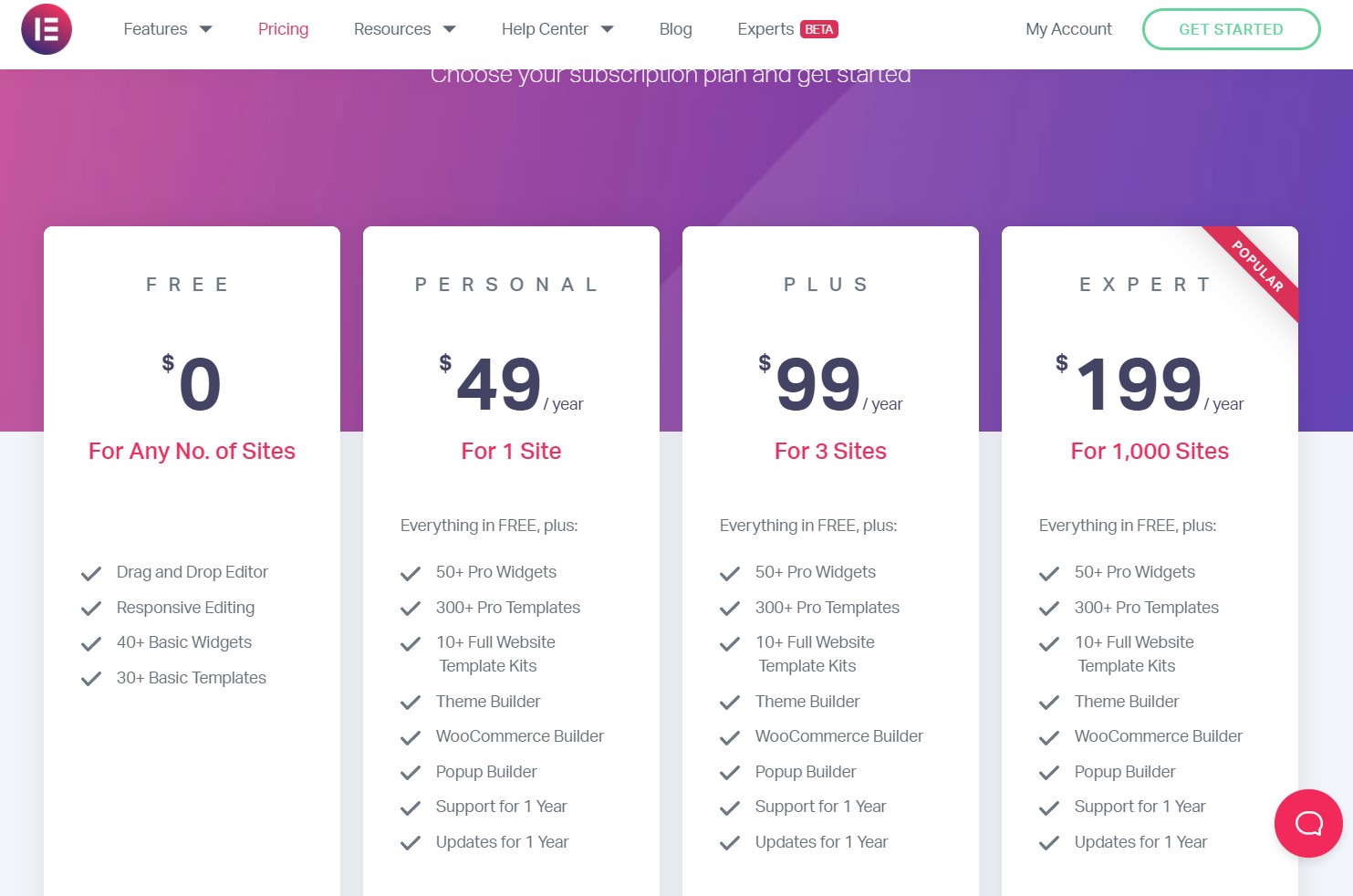 My Final Opinion of Thrive Architect Vs Elementor Pro
I find both Thrive Architect and Elementor Pro have their own focuses and benefits. Thrive focus on landing pages, generating leads, and marketing for your website while Elementor Pro focuses on visual imagery such as a gallery, carousel, or portfolio of the websites. It depends on what function you would like your website to serve.
I enjoyed using the widgets and elements of both plugins. Once I figured out how to use them, I had fun customize how I want my website to look. I found Thrive was easier to customize the images for mobile devices and desktop accordingly. However, I found it was easier for me to work in Elementor in general versus Thrive.
If we go with the price, even though Thrive Architect is a little more upfront for 1 license, I like the fact that it has unlimited free updates and you pay only once while Elementor Pro is slightly cheaper but the updates are only good for one year. You have to pay Elementor every year in order to keep your plugin up to date. Now if you want the access of all of Thrive plugins then you pay for a monthly premium.
It is important to know what you want, this will definitely help you to choose between the two plugins. If you can't choose, you can actually have them both. I am guilty. I have both. However, keep in mind these plugins can be a huge bandwidth hog which will slow down the speed of your load time for each page of your website. Google Core Updates may not see your website site as favorable in its ranking algorithm.
Another thought to thinking about, you may have a beautiful website as they say "all dress up and nowhere to go" and no visitors. Wealthy Affiliate has a great program that you may want to check out. The program has training where it teaches you how to create a simple and effective website that generates organic traffic without having to advertise. If interested to know more, click on My Honest Wealthy Affiliate Review – Is It Too Good To Be True?
Thrive Architect Vs Elementor Pro at a Glance…
Name: Thrive Architect 
Website: www.ThriveThemes.com/architect/
Price: Start from $67
Owners: Shane Melaugh and Paul McCarthy
Overall Rank:

——————————————
Name: Elementor Pro  

Website: www.Elementor.com
Price: The Pro version starts from $49 / year
Owners: Yoni Luksenberg, Ariel Klikstein, and Yakir Sitbon
Overall Rank:

VERDICT: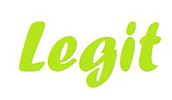 Please follow and like us: