Searching for ways on how to make a career change after 50? Getting up there on the years and find yourself stuck in a job that you detest? Or are you a stay at home parent and looking for creative solutions or a change to come back into the workforce?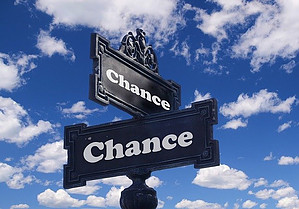 Did you grow up with your parents or environment encouraging you to apply yourself in any job as long as they are doctor, lawyer, accountant, or engineer? Doing something practical so that you can support yourself. Being an artist or a writer will not put food on the table. Well perhaps, during the depression that does not make sense. However, time has changed. The people and jobs have evolved in the digital age.
Change Career After 50 is Not Too Late
Some people may think being 50 would be too late or too old to change career but I think otherwise. Being 50 and older give great insights into life experiences. Everyone has a story that is worthwhile whether it is small or big. The only caveat is that are you aware of those stories you created for yourself or not? Look at our presidents. The median age for being president is 55.
One big plus is that you know yourself more through your up and down experiences. You learn what you don't like and narrow down to what you do like. Imagine if you can make money while sharing your experiences or passion, would you be interested? Would you like to know more?
Know Thy Self
What do you like? Really dig down deep through all the things that you know now that you do not know before. You know yourself much more than you are willing to admit. Have fear is a good thing and respects it. However, do not allow fear to control your life and stop you from pursuing your dreams.
Here is a quote from Disney that inspires me each time I read it. "All dreams can come true if we have the courage to pursue them."  Do you have the courage to have money work for you or do you work for the money?
Do you watch foodies who travel the world, videotape different food from different countries, and share their food and travel passion on YouTube? They attract millions of viewers to their channels. YouTube monetizes the viewers and in return, they also pay the YouTubers a percentage as a marketer. These you tubers also take advantage of internet marketing which leads to affiliate marketing and brings more income. This is an example of sharing your passion and making money from that passion.
You can do the same. It doesn't have to be video-only. This is tap into your creativity. A similar concept could apply to any passion or experience that you have.
Most people may be familiar with internet marketing but may not be familiar with affiliate marketing. Click here to read more about affiliate marketing ==> What is Affiliate Marketing and How To Get Started?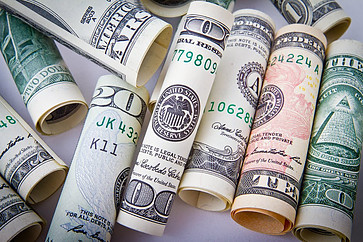 Make Passion Into Money
Affiliate marketing is one of the keys to generating money from your passion. I am familiar with food and cooking so I am going to use that as my example. I share my Vietnamese food recipes on how to make certain dishes from scratch. People would occasionally ask what brand of noodles, rice, and/or fish sauce do I use. I would often share with them my favorites. I also share with them links to the online stores where they can purchase if they are looking for convenience. I am an affiliate marketer for online stores such as Amazon.com. When they click on the link and purchase the items, I get a referral credit from Amazon. If they buy the products from their home town stores then it is fine, too. They have choices.
There are techniques and skills in internet marketing to attract viewers to websites and/or shops. You can learn by searching "how to" on the internet or through online courses. There are many affiliate marketing programs available that are legitimate and there are also scams as well. I found Wealthy Affiliate program to be one of the best out there.
To learn more about Wealthy Affiliate click here ==> How Does Wealthy Affiliate Really Work – Will It Work For Me?
Investment Into Self With Low Overhead
Affiliate marketing starts with a website. Wealthy Affiliate has trained with step-by-step on how to set up your website, how to generate traffic, attract visitors, and provide ideas and ways to earn money. Three main functions that attracted me to Wealthy Affiliates are
Hosting service provider – fast, secure, and excellent support. Check out Wealthy Affiliate Hosting Review for more detailed information about hosting.
Comprehensive Training and Live Events. Click on My Honest Wealthy Review for detailed information.
Keyword Research Tool to assist in ranking high on searches such as Jaaxy. Click on The Jaaxy Keyword Research Tool Review for more detailed information.
Amazing community with experienced mentors including the owners available at my fingertips.
What is also cool is that the Wealthy Affiliate program is all-inclusive in one price and there is no upsell. It is an amazing investment under $1k with low overhead. This is a perfect time to learn and apply to your life. I don't think the pandemic with social distancing is going away anytime soon.
Conclusion
For those of you who just turned 50, congratulations, and welcome to the 50 club. Being 50 or older is the beginning. We have a better understanding of life and appreciate the intricacy of what life has to offer. We understand ourselves so much more and we sometimes no longer care what others think of us. We do our own thing. We have the courage to stand up and be ourselves. We are like a fine wine that ages gracefully with time.
Welcome to the rest of your life. Enjoy it! Why not pursue your passion and make money from it? You deserve it.
I love to hear your thoughts and ideas on how you make a career change and at what age? Please leave me your thoughts below.
Please follow and like us: