Wealthy Affiliate Domain Name Registrar Review
Name: Wealthy Affiliate
Website: wealthyaffiliate.com
Price: $13.99 per year per domain name
Owners: Kyle and Carson
Overall Rank: 4.42 out of 5 stars from Customer Reviews in BBB.
Looking for a company or a way to register your domain name?
If you are new to creating websites, the technical terminologies may seem like a foreign language. You may have heard of the term domain name, website, or URL and may not understand it fully. You just nod with glazed eyes and moved on to the next topic while too shy to admit that you have no idea what other people are talking about. I understand. I was there. Thankfully, the internet has the answers.
For this article, we will discuss briefly what the domain name, website, and URL mean and a review of Wealthy Affiliate regarding domain name registration. This will give you an idea of where and how to start in buying a domain name.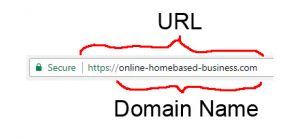 A domain name is the name of a website. For instance, my website URL is HTTP://Online-Homebased-Business.com. My domain name is then Online-Homebased-Business. The name also generally followed by an extension ".com", ".org", ".net", etc. This name is like a nick name to a unique IP address which identifies my website. It is easy for people to identify or relate to a name than a series of number.
Yipes! I explained one term and then introduced a new term, IP address. IP stands for Internet Protocol. It is a unique series of numbers that uses by the computers to identify where the website data reside. The domain names are for people and the IP addresses are for computers.
A website is a collection of web pages including multimedia content such as pictures, documents, and articles. It can serve many functions for personal use, business use, government related use, and many others. For instance, this particular website is served as an information site to share different ways of making money online and ways for establishing a simple business. It also serves an alternative way of generating extra income.
An URL stands for Uniform Resource Locator. The HTTP://, the domain name, and the extension make up the URL. The HTTP stands for Hypertext Transfer Protocol which is an application protocol that exchange or transfer hypertext over the WWW (World Wide Web.) Hypertext is text that contains links to other text. Typically, when you visit a website, you can use your mouse to click on a text with hyperlink. It then activates the reference link and open a new web page or a new location of the website.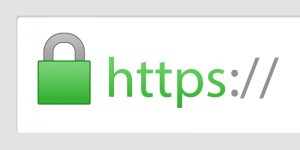 In the beginning of 2016, website URL with "HTTPS" has been recognized by google as secure website. The letter "s" stands for secure with SSL Certificate. The SSL stands for Secure Sockets Layer. This is a protocol that provides encrypted communications between a website and an internet browser which help keep your sensitive information secured from being hacked by others. It is important especially when you pay over the internet with your credit card details or website passwords.
Did I lose you? Clear as mud? I hope not. To sum it up, URL is the full internet address. Its purpose is to link or direct you to a webpage.
Wealthy Affiliate, Product Overview
Wealthy Affiliate (WA) is a company that specialized in affiliate marketing. In addition, they also offer domain registrar as a convenient feature for their members at one price which includes email accounts for each domain purchase, privacy and domain protect, advanced DNS automation and management.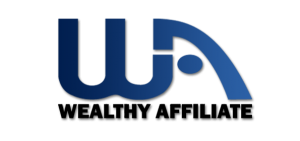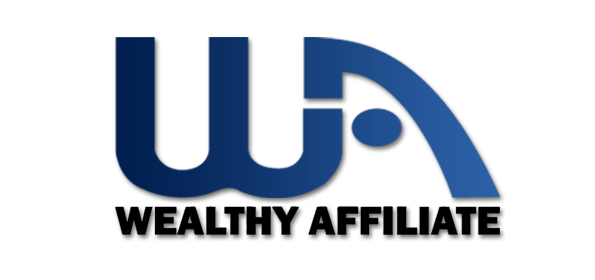 For every domain at WA, you will receive unlimited number of emails. Other domain registrar will give you limited free emails. You may have to pay extra for additional emails.
Domain privacy is where your personal information is kept private. When people do a search on WHOIS database, your name, address, and other personal information is kept private. It helps protects against identity theft, domain-related spam, or deters hijackers. Most companies will charge at least $7.99 per year for the Domain Privacy. At WA, it is included in the one price.
WA has advanced DNS (Domain Name System) automation and management software that help manage the DNS data. The purpose for the software is to reduce human errors, reduce the effort required to edit DNS data (billions and billions of data), validate the DNS data, and automate the distribution of DNS data. This process help optimized for speed performance and protect the server from security bug.
==>Get started NOW for free before you even Register your Domain Name with WA! <==
The Good & the Bad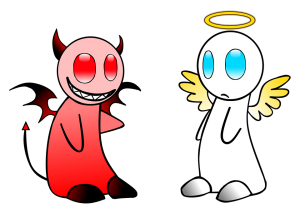 The Good:
PRO #1 Zero up sells. This means that there is one flat price with everything need for a domain is included. Flat rate guarantee.
PRO #2 SSL Certificate is included. As I mentioned earlier about website with "HTTPS" in the URL, Google recognized it as a secured website and rank it higher than "HTTP". In order to have "s", you are requires to have SSL Certificate. SSL Certificate is included for WA members.
PRO #3 Your domain is available in minutes. WA takes care of the "technical" stuff so you can focus on designing your website and build your business.
The Bad:
CON #1 The first year price is not $0.99 and up sell to $13.99 for renewal. Although, $0.99 may seems attractive for the first year but consequently you will end up pay more than $13.99 per year for other up sell items.
CON #2 WA hosting only specialize in WordPress so if you use different website format such as Drupal or WIX you can't take advantage of the full hosting service WA has to offer. However, you can still use WA as your domain name registrar and point the DNS to your choice of hosting service.
Who is Wealthy Affiliate For?
Wealthy Affiliate is great for people who are ready to buy a domain name, looking for a great hosting service provider, and / or pursuing to make extra income with affiliate marketing.
WA is a great place for beginners as well as advance such as website builders, designers, and affiliate marketers who want to share their passion through blogs, how-tos, reviews, and informative articles.
Wealthy Affiliate Tools & Training
SiteDomains, SiteManager, and SiteEmails are the primary tools of WA domain registrar. However, if you sign up for WA hosting service, you will be able to access all the affiliate marketing training, tools, and much more for hosting and making extra income with affiliate marketing.
==> Click here to find out more about WA hosting service review
OR
==> Click here to see if WA affiliate marketing is for you.
SiteDomains – SiteDomains manages the registered domains and other domains that is pointed to WA servers for hosting. You can also transfer your domain to WA with siteDomains transfer tool as well as add a new subdomain.
SiteManager – SiteManager manages the websites, comments, feedback, and the overall details and health of the websites.
SiteEmail – SiteEmail manages your email addresses. You can organize it, add new emails, set up forwarding emails, and login to your Webmail site. You can also setup your own POP or IMAP to your own email software such as Outlook, Mozilla Thunderbird, or mobile phone.
Wealthy Affiliate Support
Even though there is no live chat technical support available at this time and the support is primarily online through ticket submission, I am pretty happy with the results. There is a live chat forum that any members can participate at any given time to ask any questions or answer and support new members.
Wealthy Affiliate has excellent support. SiteSupport responses to my questions on technical issues were less than 3 minutes. Their responses are quicker than many other domain providers. My website has little to no down time while I am hosting at WA.
My Final Opinion of Wealthy Affiliate + Extra BONUS
Overall, I am very happy to be part of Wealthy Affiliate as a domain registrar. In addition to provide domain registration, WA is also a website hosting provider and an educator for affiliate marketing to generate extra income. It is a one stop shop. It is totally worth it for me.
I am also blown away by the interactive WA community from all over the world. I am meeting and continue learning from so many people from all different sort of backgrounds. We all come together with one common goal – financial freedom.
If you feel that you are on the fence and not sure what to do, try it out for free even before you purchase the domain name.

How to Claim your Bonus!
After you join the FREE starter account, I am offering an extra bonus when you choose to become a PREMIUM member in the first 7 days which includes 61% discount.
Once you created an account at Wealthy Affiliate, I will be reaching out to you to say "HOWDY!" along with further information about WA, how you can claim your bonus, and additional support from me personally.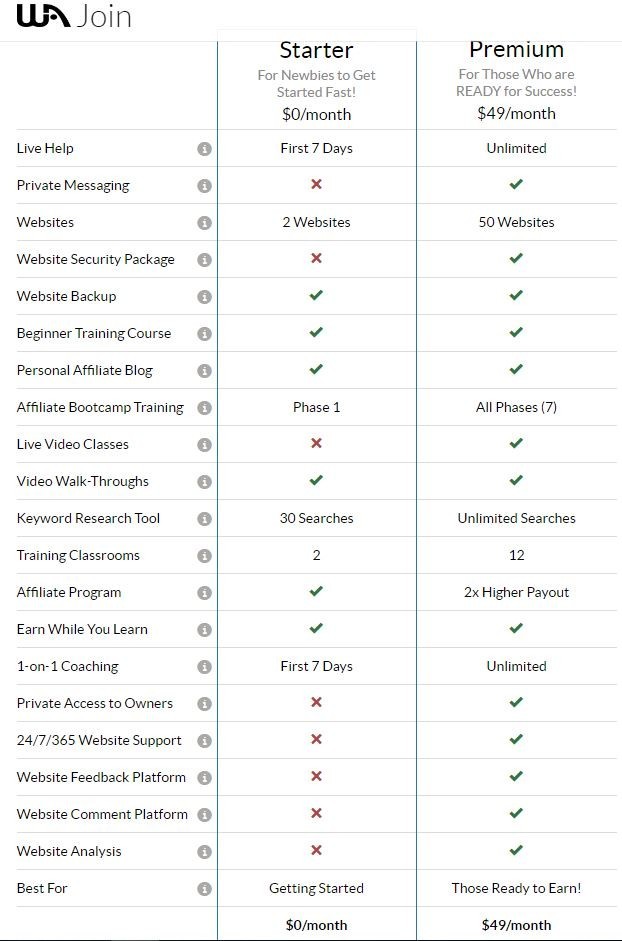 ===> SIGN UP NOW for a FREE Starter Account

Now being a WA premium member is separate from purchasing the Domain name. I hope I did not confuse you. However, as a WA premium member, the hosting service is included.
Still on the fence and would like to know how Wealthy Affiliate work and will it work for you?  ==> Click here for my Wealthy Affiliate review.
If you decide a premium account is not for you, you can still keep the free account and point your purchased domain name to another hosting provider.
Wealthy Affiliate at a Glance…
Name: Wealthy Affiliate
Website: wealthyAffiliate.com
Owners: Kyle and Carson
Price: $13.99 per year per domain name
Overall Rank: 4.42 out of 5 stars from Customer Reviews in BBB
VERDICT: LEGIT
Looking forward to meeting you. Please leave a comment if you have further questions or comments.
Please follow and like us: