As the internet grows, new online jobs become more available. It is a great example from economic stimulation of supply and demand. In this article, I will cover five great ideas for online businesses.
Great ideas are a dime a dozen. It is what you do with those ideas make the difference. Are you open to apply and invest in the ideas? Yes, it will require work and creativity on your part. However, if you enjoy doing the work, it may not seem like work at all.
Drop Shipping
You may hear of the term drop shipping before or you may not have. Drop shipping is a business model all on its own. It is where you find a supplier or wholesaler who is willing to handle all the shipping logistics and you do all the marketing and selling on agreed products. You get a portion of the sale.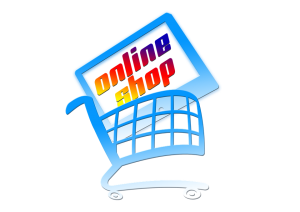 Drop shipping existed even before internet was popular. It requires a lot of marketing skills and creativity. In the beginning, most of the marketing strategies were driven by direct mailing such as copy writing newsletter. However, once the internet become well-known, new form of marketing emerged. Websites open to a huge opportunity for marketing worldwide to anyone who has internet access. This also introduce to more competitors.
There are handfuls of advantages of having drop shipping as a business:
You are your own boss
Low startup costs
Low risk
The ability to scale your business quickly
Do not need to have a physical store front and no supplies stored in your garage.
Do not have to worry about shipping logistics, so you can spend more time on marketing and selling
With any advantages, there are disadvantages. Here are a few:
High competition
May earn lower profit margins to stay competitive
Very little to no control of the product quality
Marketing, quality research, added value, specialized niche, and offer outstanding service are keys for drop shipping business. Find and create your niche product is important. You want to be able to stand out from your competitors with value and outstanding services. The average earning for a drop shipping company can vary between 10 – 20% of the gross margins in sale.
If looking to start an online at home business, dropping shipping is a great place to start with low startup costs and low risks. You will not be a millionaire overnight but it is a starting point for learning and growth. However, nothing is impossible, right? Here is a great article with +22 drop ship suppliers to get you started –> Dropshipping Suppliers
YouTuber
Do you like to create videos of yourself or others? Being a YouTuber is another way of generating money online. In order to qualify to apply for the YouTube partner program and earn money through YouTube, your videos must hit 4,000 watch hours in the previous 12 months and 1,000 subscribers. This requirement has been in place since January 2018. YouTube also has a list of policies such as using copy write music and others that a youtuber need to comply in order to participate. Here is the YouTube website for more details. –> Make Money with YouTube.com.
A youtuber earns money from YouTube through ads that run on the videos and YouTube red members who watch the videos. You can also earn money by working with other brands and ad agencies in promoting their products and services. Creating your own merchandise and products is another avenue to generate money.
You make money based on the people watching the ad more than 30 seconds or clicking on the ad. A YouTube video can earn from $2 to $4 per thousand views. For simplicity, an average is $3 per thousand views. Here is a breakdown of the possible income:
1,000 views = $3
10,000 views = $30
100,000 views = $300
1,000,000 views = $3,000
So what do you need for being a youtuber? You will need a camera or a webcam, a microphone, video editing software, a computer with internet connection, and unique content of value to the consumers. Uniqueness of the content is the key to attract more viewers. The videos can be at most 15 minutes long with exceptions of course.
The advantage of being a youtuber is that it can start at a low startup cost with very little risk, unless you choose to buy the expensive equipment. You can also become a YouTube star if your videos are popular. However, there are hundreds of thousands of videos uploaded every day that you would have to compete against. It is again not an overnight success. Similar to all jobs (online or offline), it requires time, dedication, and consistency.
Want to learn more on how to be a youtuber, check out wikiHow –> How to Be a YouTube Star?
eBay Online Store
Create an online store through eBay.com. A free eBay account can be established quick and easily. Similar to the drop shipping and YouTuber, you will need to find your niche or unique products that you would like to sell. Buy the products wholesale or through drop shipping companies then up sell them online using eBay. eBay is an excellent place to start because you will get constant customers browsing your stores. Pricing is very competitive so do your research first.
The main advantage of selling on eBay is the exposure to a high volume of buyers. eBay attracts over 164 million active buyers so you have guaranteed customers. The disadvantage is the surcharges and fees deducted as a percentage for each sale. Click here for eBay selling fees. You will also need to figure out the shipping and fulfillment logistics.
You may wonder what is the average eBay seller make per month. It varies on how much time you are willing to invest in it. Here is an interesting article that may answer that question ==> An Average eBay Seller Make.
Virtual Assistant Internet Business
According to the International Virtual Assistants Association (IVAA), Virtual Assistant (VA) is an independent contractor who works in a remote location. They provide administrative, creative, and/or technical support to multiple clients.
VA has grown and expanded over the last ten years. Today, it has its own association (IVAA) and several certification programs. It is helpful to have the certification for credibility; however, it is not required to start a VA business.
Professionals such as Realtor or speakers often seek for support such as website support, customer service, typing, writing, research, technical knowledge, or phone skills. What are you good at? List your skills and identify the services that you would like to offer in the industries that you would like to work in.
The VA may earn from $15 to $100 per hour varying on the level of skill and knowledge, the urgency of time, and/or the frequency of the tasks. You can set and negotiate your price.
The advantage of a VA is it is affordable to start when you already have certain skill sets, the software and equipment ready to work with. You do not need a specific licenses or education to get started and you can create your own schedule.
Unless you may know someone or part of a network, it is challenging to find the first client. You may often get pay lower fees to start out and then increase as you gain more experience. Here is a website that can guide "How to start a part-time Virtual Assistant Business."
Blogging is the latest internet term for writing personal journal of a specific niche topic. Many blogs share ideas of personal opinions or how-to such as cooking, baking, auto repairing, and many others. You can search on the search engine for anything that you need help with and there will be blogs of articles readily available free with steps by steps instructions. This website is a great example of a blogging website with affiliate marketing.
Affiliate marketing is a form of marketing where online companies pay individual bloggers to advertise or review their products or services on their personal websites. The affiliate will be paid a percentage (5% to 50% or higher) of the sale when the consumer purchases the products or services. The possibility of making $1000 a month or more is achievable.
The making money part of blogging is not a quick get rich scheme. It requires time and patience to establish a presence on the internet. The blog articles are required to be updated frequently at least once or twice a week to keep the readers engaged and come back for more. Consistency is key.
The advantage of being a blogger is that you can be your own boss. It requires small amount of upstart money. However, it requires a lot of your time for learning, researching, and writing. One nice thing about being a blogger is that you can share your passion such as dancing, rock climbing, cooking, etc in a form of information or how-to to the world and get compensate for it.
The disadvantage part is a lot of writing which may requires a lot of your time to start out with. It is not about writing only a few blog articles and then the money comes in magically. It is about delivering value, building trust, rapport, and engagement with your readers. Therefore, time is a very important factor in establishing a blog presence in the internet world including the search engines such as Google, Bing, or Yahoo.
Is your blog articles are of value to the readers? First and foremost, how can you help the readers? However, if you are willing to invest the time and effort in being of service, I believe blogging is definitely a well worth investment of time and energy.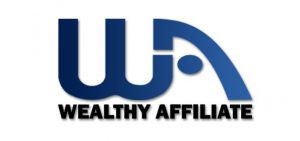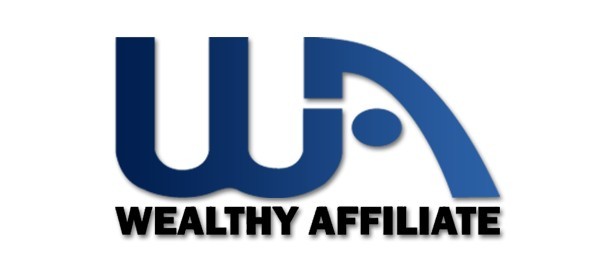 If you are new to blogging or the online world like myself not so long ago, do it yourself without help or directions may be daunting. I would recommend to check out Wealthy Affiliate (WA) program. I am a premium member of that program. WA has an experience community with proven successes. We can help you kick start your online business. ==> Click Here for my review of WA.
Final Thoughts
Every entrepreneur has to start some place. Choose a direction and do not be afraid to fail. Pick yourself up and try again. I know it does get frustrating but you are not failing. You only fail when you do not try. The main point is to notice what you have learned each time and how can you improve for the next time.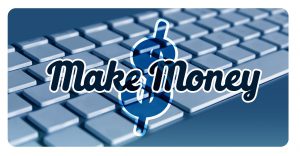 All the five online jobs I shared above are all achievable. Choose one that resonate with you the most and give it an honest try. Do not expect immediate results. Every jobs (especially working for yourself) take time, patience, and perseverance.
I am most familiar with the Blogging – Affiliate Marketing because I am currently involved in the process. I encourage you to take a look further to see if this online business is for you. It is free to try. ==> Click WA Review to learn more…
If you have further questions, please do not hesitate to leave a comment or question below. I will get back with you within 24 hours. Thank you for visiting my blogs.



Please follow and like us: