You probably read or heard funnel processes, marketing funnels, or something with a funnel in it. More than likely you are searching for software or plug in to assist you with website building and came across ClickFunnels Ads or other similar applications.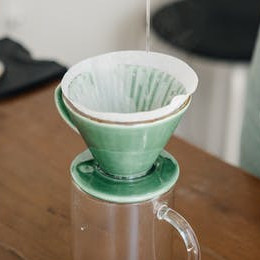 There are a lot of applications available to assist with website building. To make it even more enticing, they also have tools to assist you in your marketing as well since building the website alone does not bring the customers. One of the marketing processes is called the marketing funnel which then leads us to "What is an online marketing funnel?"
In this article, we will talk about the marketing funnel and how we can apply the digital world with online marketing using the available applications to aid your website designs.
I found interesting articles that talk about the history and the different types of marketing concepts. Here are the links to those articles: Online Marketing and Marketing Funnel by Bizble.com and Marketing Funnel by WIX.
What's a Marketing Funnel
The marketing funnels are guiding principles. They are not tactics or strategies. The marketing funnel concept was developed by an executive, Elias St. Elmo, of an ad agency in 1898. He broke down the consumer's buying journey of before, during, and after purchasing a good or service into different stages. The stages were Awareness, Interest, Desire, and Action which is now known by the acronym AIDA.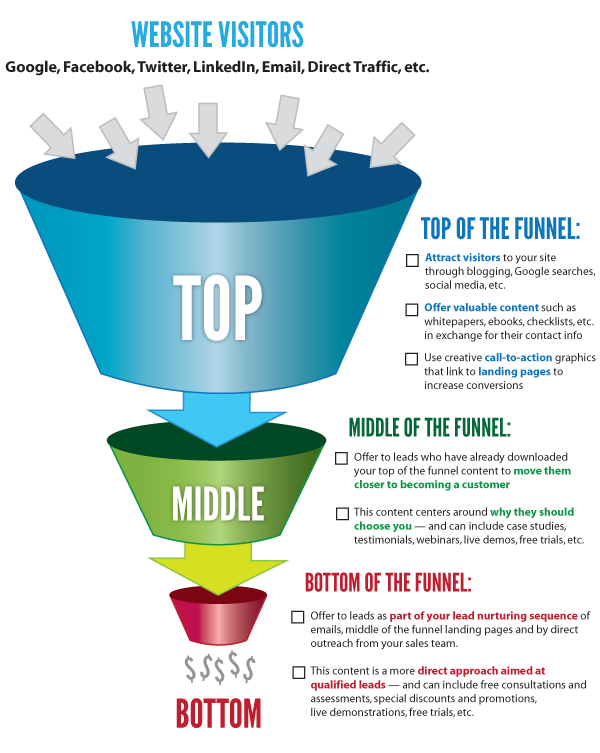 The funnel represents a visual representation of all the steps a consumer goes through from the beginning to the purchasing stage. At the top of the funnel, we start with as many leads or visitors as possible. As we travel along the buying journey, the leads are being nurtured to purchase and of course over time the numbers narrow down as the visitors may leave or stay depending on their further interests. The result takes shape an image of a funnel.
From these principles and today's market, different marketing companies use these concepts to gain their customers through digital marketing. The quality of your products or services alone may not attract the customers to your company. How your products and services being presented can play a large role in attracting your customer to your goods.
Especially now a day with the increasing online presence because of the pandemic, almost everyone has a website. How do we even get our website to be seen? There are billions out there. How do we get people to even look at our website and then how do we keep them there to purchase our goods?
The first step is to get your website noticed. Paid Advertisements is one way and other is increasing your SEO so that your website can be seen every time someone searches your keywords. Check out "How To Increase SEO Ranking – Four Simple Ways for WordPress" to learn more. Once you have them on your website, how do you keep them?
That is when the digital marketing funnel takes place. You take them through the customer's buying journey of AIDA. It does not end at the buying part. You continue to harness the relationship with your buyers. They become your advocacy and/or continue to purchase or expand their purchases through you.
There are many ways and different funnel processes. Here is one of many to give you an idea of where to start from:
Awareness
The stage of awareness is the very top where the customers first learn about your brand or products through their research. The consumers are aware of some sort of pain that they want to resolve or reduce. We as a product or service company would focus on the problems and pain points to solve the customers' problems. We use the big-picture industry-focused content such as blog posts, web pages, press releases, social media, advertising, sponsorship, public relation, or webinars as a way to generate traffic, educate consumers, or build brands.
Interest
This is the top of the funnel also known as TOFU. This is when customers are interested in your business and services to find a solution. The visitors fill out or complete your online forms. We as the product or service provider focus on the solutions to help nurture the visitors who submit their info online. We then reach out through email marketing to educate and share free samples of products or services to help prospects evaluate buying criteria. We can offer eBooks, webinars, events, analysis reports, videos, reviews, and or checklists.
Consideration
In the middle of the funnel which is known as MOFU, the visitors evaluate the products and services and willing to be engaged with sellers. In this stage, the leads become prospective customers. We would show what it would be like to work with us. We can start using marketing automation with email campaigns to provide demos, datasheets, trials, pricing, case studies, references, vendor comparisons, and/or implementation data.
The customers may also go through an evaluation phase under the consideration stage. Sometimes for some reason whether they found something else or got distracted, they may leave the shopping basket not purchased and forgotten. This is where the marketing automation from the funnel application kicks in, sending reminders and/or incentives reaffirming that the customers are making the best choice in purchasing with your company.
Purchase
This at the bottom of the funnel which is known as BOFU, the visitors commit to a solution and justify their reasons for purchase. We validate their decisions by making the contract process easy and begin implementation/service phase, live training, recorded webinars, user guides, and/or forward them to the kick-off events.
Post-Purchase
It does not end at the purchasing stage. We can take the marketing funnel one step further. This is when customers expect good product performance and great customer service. They may become an advocate for you. We can have continuous learning available or additional webinars to introduce new features, communities, loyalty/advocacy programs, and/or feedback loops. Check-in with the customers often through newsletters, emails, or phone calls. Make them feel cared for and safe.
Re-Purchase
Similar to post-purchase, consumers may become interested in expanding the use of goods and services. We can continue to keep in touch through newsletters, emails, or phone calls. Look for opportunities to upgrade, expand product use, and/or add new products.
Conclusion
One of the funnel marketing concepts in using a website page for online marketing is creating opt-in and/or landing pages. These pages usually include a form to inquire visitors' contact information such as name, email address, and/or phone numbers. There are plugins or applications that help collect visitor emails into a database and maintain them. In addition, some plugins or programs have a built-in autoresponder to respond to your visitors' inquiry such as forms or shopping baskets. Some of these plugins or programs are ClickFunnels, Ontraport, OptimizePress, MailChimp, and AWeber.
To learn more about these applications, you can also visit the following links:
If you are on a tight budget, you can apply funnel marketing with existing basic free plugins and/or applications. It requires creativity and resourcefulness. However, you do need to pay for your own customized website name and website hosting.
I would recommend to check out Wealthy Affiliate (WA) WordPress hosting. With WA hosting membership, there are free training to how to get your website up, how to create your own opt-in or landing pages, how to make money being an internet affiliate marketer, and also have direct access to successful mentors
CLICK BELOW to learn more
|
OR
I hope this article has been helpful for you to understand more about online marketing funnel. I love to hear about your experiences. Please leave me your thoughts or any questions you may have below.
Please follow and like us: